AAMA – What They're About
AAMA or the American Architectural Manufacturers Association is the leading trade association, which represents commercial and residential sectors and framing materials. It has been around since 1936 and has been a promoter of quality door, window, skylight and other related products.
The AAMA is a strong advocate for manufacturers and professionals, particularly in the fenestration industry. They are actively involved in the marketing and technical efforts and needs of manufacturers and suppliers and of test labs. They are also heavily invested in the quality of products and encourage methods to improve it. They also regulate issues that affect membership.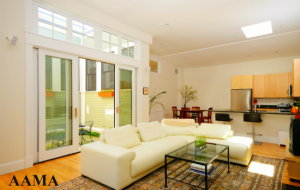 Members of the AAMA include nearly 300 product manufacturers, many professional and technical consultants, and suppliers. These members form a support system for each other through forums and participation in programs. The AAMA also organizes certification and marketing programs to support members.
AAMA is actively involved in developing the standards referenced in building codes. Few examples are the International Code Council (ICC) Code Adoptions, the International Residential Code (IRC), International Building Code (IBC) and others.
A noteworthy contribution of the AAMA is the FENESTRATION MASTER, a professional online certification program to help gain expertise in fenestration. The course includes an insight into products, materials, performance standards, test methods and other requirements.