What to Look for in Window Companies
Posted on: 26th July, 2016
With myriads of window companies in Chicago, we want to help you pick out the best for your replacement windows and commercial windows projects. Remember that you need to look out for two aspects: windows and installers.
So first of all, choose a company that uses consumer tested and approved windows with your desired energy ratings. A great way to find this out is by checking the ratings provided by the National Fenestration Ratings council, a United States 5013 non-profit organization which sponsors an energy efficiency certification and labeling program for windows, doors, and skylights.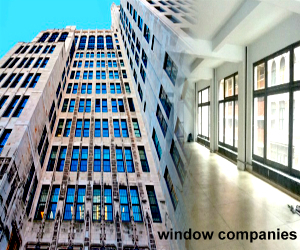 Secondly, find a company with a good reputation for installation, preferably with certified workmen. If you've got good referrals, then check them out! Ask around their customer base for unbiased opinions and if possible, go and see the locations where they've previously installed replacement windows in Chicago. Also, look for companies that are willing to negotiate on price. There are many window companies in Chicago out there and so use the competition to your favor! Give us a call and find out more about us so you can assess if we fit the bill.
We hope that you find the best window company for you!