Trendy Floor to Ceiling Windows
Floor to ceiling windows are something that we at Chicago Windows & Doors, an experienced window company in Chicago, specialize in. We fit these in with beautiful large panes of glass that stretch from the floor to your ceiling. These type of windows are extremely chic and trendy right now, and can transform your living and work spaces. They let in large amounts of natural light that will help you relax after a stressful day at work. Recent studies show that the natural light of the sun helps the brain work better, so not only are these windows trendy but also healthy for you!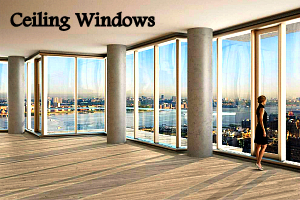 Floor to ceiling windows also give you that outdoor feel, making your room seem much larger. Do it right with our window replacement services and it will be aesthetically pleasing, creating wonderful visual effects for you. You'll get lovely natural ambience, and we highly recommend these trendy windows especially if you have a great view of the Chicago skyline. Give yourself a beautiful panoramic view to wake up to every morning, or a breath-taking scene to look over your desk; all made possible with our esteemed commercial window replacement services in Chicago.