If it is broken, then we would say right about now! But if it can wait, then its best you take some time to weigh out which time of the year is best for window replacements.
Replacing windows isn't a time intensive project- usually done in a few days (average size project) – which means that you won't have to make major upheavals in your routine to accommodate a replacement. Therefore, the only thing that you have to consider is the weather conditions and its effect on the best fit for a window.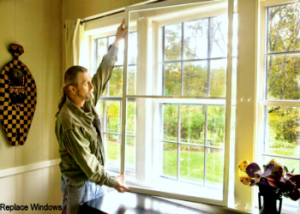 The winter months, which means colder weather, is not the best time to replace windows. However, if it's necessary or the job can't wait, then it can be done. A few challenges may arise like the caulking not setting well, or the moisture from the snow or rain making the installation and seal a bit more challenging, but nothing that a reliable window company can't handle. With these in mind, the best time to replace windows is during the spring or summer.