Why We Love to Replace Windows
At Chicago Windows & Doors, we love to replace windows! It's our key area of expertise and we have fun doing it at the same time. In fact, we travel to many areas in Chicago to carry out window replacement jobs.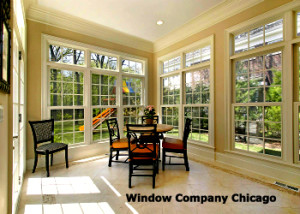 As the premier window company in Chicago, we want to do our part to contribute to reducing carbon emissions. Old windows often have cracked seals and broken panes, which causes warm air to escape out in the winter, and lets hot air in during summer times. This leads to the owners using more electricity than necessary to keep their houses at their desired temperatures. All resulting in a larger carbon footprint!
However, when we carry out window replacement in Chicago, we stop the air leaks which means the owners use less electricity. In addition to that, we also ensure that it is easier to operate the windows, be it commercial or residential windows. We ensure the new windows are easier and smoother to operate, easier to clean and require less maintenance. All in all, it's a great job done and so we'd love to replace your windows too!