Replacing Windows in High Rise Buildings
A lot of Chicago's high rise buildings that were built in the last 20 or 30 years would be coming up to that time where you need to look for window replacements. Does this apply to your home or office? If so, here are some tips that will help you get started in replacing your windows, be it commercial windows or residential.
First of all, check with your association. They'll likely already have a window replacement policy in place, where they may prefer to change several units at once (this leads to bigger opportunity for discounts for you!). Ask them so you know what you can and can't do; then start looking for options.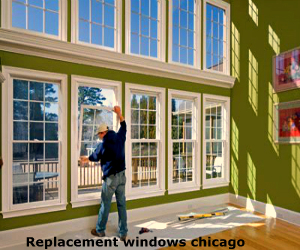 Secondly, hire a specialty company that deals with high rise buildings window replacement. Remember, that going above the third story will require more of an expertise. Therefore, choose a window company that has a proven track record. Call us to find out more.
Third, get in touch with an architect or the property manager. When your high rise was being built there were likely drawings made up as to the type of windows required and their specifications. Ask the property manager for those specs.
Happy window shopping!